LARGE BRAIDED SWEETGRASS from Manitoba, Canada
Average 24 to 27 inches
A free flyer on how to smudge is included with purchase.
These sweetgrass braids are harvested in Manitoba, Canada, by our First Nations people. Working with a Native Elder, harvesters make offerings to the Creator before these sacred plants are harvested.
While we promote the aboriginal usage of our natural products, we make no medical claim and our products are not intended to diagnose, treat or heal any medical condition. Women who are pregnant or nursing or any person with a known medical condition should consult a physician before using any herbal product.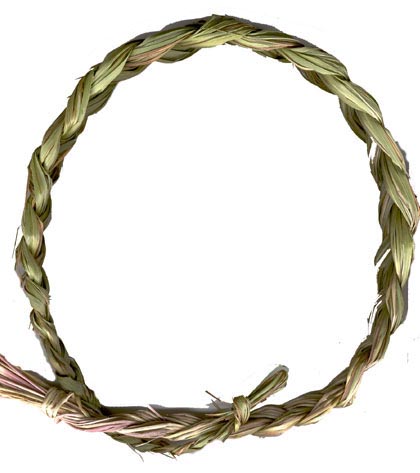 Save
Save