Posted by Diane Simon, Nature's For You on 2017 Sep 10th
The Best Crystals & Stones for Heartache and Emotional Pain
This week's blog is about a few of the very best stones & crystals to use for healing heart based pain and issues. Sadly, none of us are immune from experiencing grief in our lives and stones & crystals can very much help us to get through these rocky and painful periods.
A lot of the healing energy of stones & crystals has to do with their color. In the case of your Heart Chakra, its two energetic colors are green and pink. And most of the stones that help with heart ache are indeed pink and green.
Clinozoisite
The soft pink and olive green colors of Clinozoisite make it an excellent stone for healing heartache and loss.
Clinozoisite is also noted for its ability to increase or improve upon any aspect of your life such as prosperity, intuition or love. It can renew your passion for life and inspires feelings of happiness & joy. It helps you to transcend difficulties and to better understand yourself.
Clinozoisite eases the pain of heartache and a broken heart. And it also supports you in being a strong and self-empowered person and moving forward in life with feelings of optimism and hope.
Click here to purchase Clinzoisite stones from our shop
Click here to read more information about the healing properties of Clinozoisite
Chrysocolla
Chrysocolla is a peaceful and supportive stone that gives you great strength to deal with pain & loss and accept situations you have no control over. It's another excellent stone for healing heartache and drawing off negative energy of all kinds.
Increasing your faith and giving you hope for the future, Chrysocolla helps to heal your personal relationships and better communicate with others. It increases your capacity and ability to love and forgive yourself, as well as others, and is beneficial for relationships that have become rocky.
It's also a good stone for enhancing your personal power and helping your to feel more self-confident. Chrysocolla also helps you to know yourself better and express your own truth without fear.
Click here to purchase Chrysocolla stones from our shop
Click here to read more information about the healing properties of Chrysocolla
Kunzite
Pink and Green Kunzite is an extremely spiritual stone with a high vibration that awakens your Heart Chakra and unconditional love. It radiates peace and connects you to Universal Love, making it an excellent crystal for healing heartache and other emotional pain.
Kunzite helps you to release emotional debris and free up your emotions to move on with your life. The mood lifting effect of Kunzite is useful for depression arising from emotional causes and it helps to reduce stress-based anxiety and anxiety attacks. Giving you hope for the future, Kunzite helps to remove obstacles in your path and deal with the pressures of life
Kunzite is a good crystal to use to protect and strengthen your energy field, helping you to be self-contained wherever you are. It also encourages self-expression and freely express your feelings.
Click here to purchase Kunzite crystals from our shop
Click here to read more information about the healing properties of Kunzite
Pink Mangano Calcite
Pink Mangano Calcite is a heart crystal in contact with the angelic realm. A crystal of forgiveness, it helps you to release fear and grief that keep your heart trapped in the past, replacing it with unconditional love.
Strengthening your self-worth and self-acceptance, Pink Mangano heals your emotions & nerves and releases tension & stress. A powerful amplifier and cleanser of energy, it heightens your energy and helps you to grow and move on.
The pink loving energy of Pink Mangano Calcite makes it an excellent crystal for anyone who has suffered heartache, trauma or assault. It's a very spiritual stone that has a very positive energy that helps especially if you have lost hope or motivation.
Click here to purchase Pink Mangano Calcite from our shop
Click here to read more information about the healing properties of Pink Mangano Calcite
Rose Quartz
And last, but certainly not least, Rose Quartz, another pink stone, is one of the finest crystals for healing your heart and Heart Chakra. A crystal of unconditional love and infinite peace, Rose Quartz teaches you the true essence of love.
Rose Quartz comforts grief and helps you to release unexpressed emotions and heartache. It brings deep inner healing and helps you to love yourself for who you are, especially if you feel you're unlovable. Only then can you can truly love others in return. Rose Quartz also restores your trust in relationships and helps you to accept change, but of which help tremendously when dealing with heartache.
There are many ways of using Rose Quartz to help with heart based pain. You can keep a piece in your pocket or purse, wear it as jewelry or display a piece in your home or workplace to attract peaceful and loving energy to yourself and your surroundings. Rose Quartz also strengthens the power of positive affirmations if you hold it in your hand.
Click here to purchase Rose Quartz stones & jewelry from our shop
Click here to read more information about the healing properties of Rose Quartz
Other stones & crystals for heartache and other emotional pain
These stones are certainly not the only ones to help with healing your emotions and heartache. Most pink and green stones are good choices and your intuition will let you know which one to use is the best suited to your own personal needs.
As every stone and crystal comes from the earth, each one is unique with its own personal quality and rate of vibration - just like us :) Their loving healing energy can help us with many other things in our lives besides heartache and loss.
Click here to read more about stones and crystals and their metaphysical healing energy on my website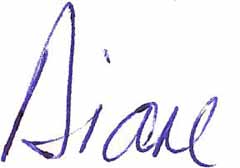 Nature's For You
Products to Heal and Harmonize Mind Body and Soul
FREE SHIPPING ON ORDERS OVER $60
Within Canada (before taxes) and the US (no taxes)
May you walk in the sunshine and may a rainbow always touch upon your shoulder :)