Information about the healing meanings of Septarian Stone is included with purchase, as well as a pamphlet about the metaphysical healing meaning of stones & how to use them.
Septarian Stone or Nodules are concretions containing cavities or cracks called "septaria". Concretions form in sedimentary layers such as sandstone, limestone or chalk in the case of Septarians. The cracks fill with liquid rich with minerals that then crystallizes in the empty spaces over time.
Septarian Stone Meaning of Healing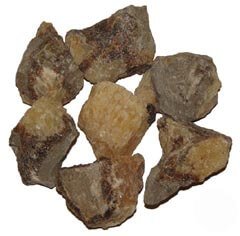 Septarian Stone - also known as Dragonstone - is a stone that is beneficial for overall health & well-being. Its healing meanings include:

extremely protective - defends & grounds your physical, mental & emotional self

calming & nurturing

spiritually uplifting, bringing feelings of joy

emanates loving, kind energy

helps you to understand your emotions

enhances feelings of well-being

amplifies energy

helps to give direction

enhances & nurtures communication on all levels & with Mother Earth

makes it easier to speak clearly & kindly in group settings

helps you to be heard & understood

defends against negative energy & blocks psychic attacks

banishes nightmares

opens & enhances your psychic abilities

related to your lower Root, Sacral Solar Plexus Chakras

helps with rapid healing of the physical body

said to provide unconscious foreknowledge to help you to always be prepared for what is coming up

good for any degeneration of teeth, bones & muscle

heals blood & kidneys
Septarian is composed of a combination of yellow calcite, brown aragonite, grey limestone and white/clear barite, so it has additional properties of each of its component minerals as well.
Information about the Meaning of Healing Stones