CEREMONIAL TOBACCO for blessing and offering

7 grams, packaged
Product image is average amount of ceremonial tobacco that is in each package.
Ceremonial Tobacco is traditionally used for purification and as an offering to the spirits.
Tobacco is a powerful healing ally to Native Americans who use it in prayer. Use it for blessing and offering.
Use Ceremonial Tobacco over charcoal or scatter.

Not for internal use; not to be smoked.
This ceremonial tobacco is Cigar/Fronto tobacco that is grown in Virginia and light fire cured. I I once asked my supplier whether it was organic and the following was their reply: "Unfortunately, there aren't any farmers that sell organic cigar tobacco, but we do have a farmer who is trying it out this year. For some reason, it's easier for them to grow organic cigarette tobacco. The Light Fire Cured that you purchase may not be organic, but it is considered all natural as some farmers use a food grade pesticide on all natural tobacco, but absolutely never anything such as Roundup. Some farmers do practice organic farming/growing methods, but since they don't have the money to become certified, they can't claim that is how they do it."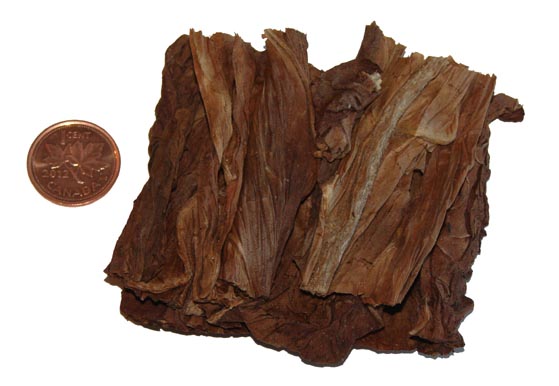 Save
Save
Save
Save
Save