Information about Tree Agate healing meanings is included with purchase, as well as a brochure about the metaphysical meaning of stones & how to use their energy for healing.
Tree Agate Meanings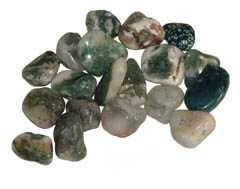 Tree Agate is also known as Dendritic Agate. It has a strong connection with the plant kingdom and is a stone of abundance - both spiritually & materially. However, as with all types of Agate, Tree Agate works slowly & takes time to be effective.
Continue reading about the Meanings of Tree Agate.
Information about using the Healing Energy of Stones
Information about your Chakra Energy Centers